The vine is a liana which in its natural state will develop more wood than fruit.
The objective of pruning is to regulate the quantity of bunches on the vine and thus to favor the concentration of fruits.
The pruning work starts in mid-November and lasts until the beginning of April. An article will be dedicated to the budburst soon.
There are different types of pruning, the main ones are :
The goblet pruning which is a short pruning. Each vine has its own stake (wooden or metal). We generally keep 3 to 5 arms with a spur of 3 buds. The main advantage is the development of the foliage around the plant, which makes it possible to protect the bunches during strong heat.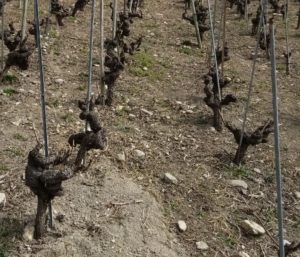 The simple or double Guyot pruning which is a long pruning. We keep one or two rods which can have up to 12 buds. These sticks will be attached to a wire. This is the type of pruning currently the most used. The main advantages are: less expensive, easier to work, facilitates the passage of a caterpillar when possible, good aeration (avoids humidity), higher in case of frost.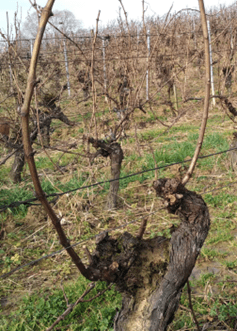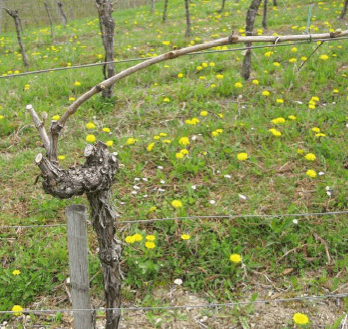 To your secateurs!